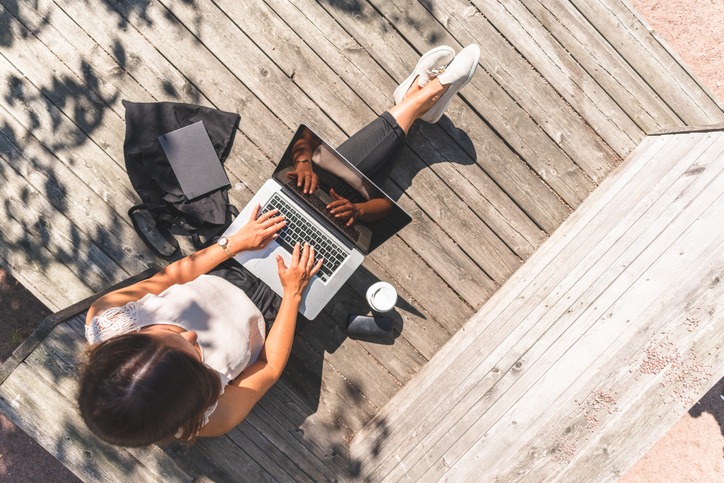 SASE - You should care about it
SASE or Secure Access Service Edge is an expression/framework that Gartner has developed in their report "The Future of Network Security". It is a way to modernize application delivery and give your users security in their work. We were going to tell you a little more about SASE in this blog.
2020 was a year that left a big mark on the home workplace and working in an office-focused area almost feels blown away. We live in a shift where we can see that after the pandemic, employees will to some extent want to continue working from home. This means that an extra focus is needed on maintaining the same security and performance that you have when you work from the office. You also need to focus on how your network architecture handles digital development.
The new SASE framework from Gartner that they talk about in their report "The Future of Network Security" focuses on building your infrastructure with comprehensive but simplified network security by delivering it as a cloud service as opposed to traditionally directly to the company's data center as this strains firewalls not least and does not cover for all new threats that constantly arise. Because we can state that corporate data centers are no longer at the center. Today, there are more users, devices, apps, services and data outside the data center than there are inside. Which creates a larger attack surface and opens up for more vulnerabilities.
Citrix SIA
One of our main partners in infrastructure, Citrix has launched a product called SIA (Secure Internet Access) to be able to secure access to external SaaS & Web applications and enable local internet breakout, to avoid hub and spoke issues.
Citrix SIA is an important component of the SASE approach and integrates a comprehensive, cloud-delivered security stack and together with SD-WAN and Zero Trust access ensures that your employees get the best experience on all applications wherever they work and from any device.
We recommend that you have a clear strategy for how you should relate to the new framework, SASE, with the new modern architecture that will cope with digital development. Your infrastructure investments need to stand in the way of a constant delivery of new digital services. Something that Citrix SIA gives the opportunity to. It is time to set a future-proof strategy for the challenges and changes that have been accelerated enormously in the footsteps of the pandemic.
Citrix has produced a white paper "Understanding Secure Access Service Edge (SASE) Architectures" which you will find through the link for more in-depth information about the role of each component in SASE architecture.
If you want a meeting about SASE and Citrix SIA, do not hesitate to contact us at Infozone and we will help you stand up for the digital change we are in the middle of.