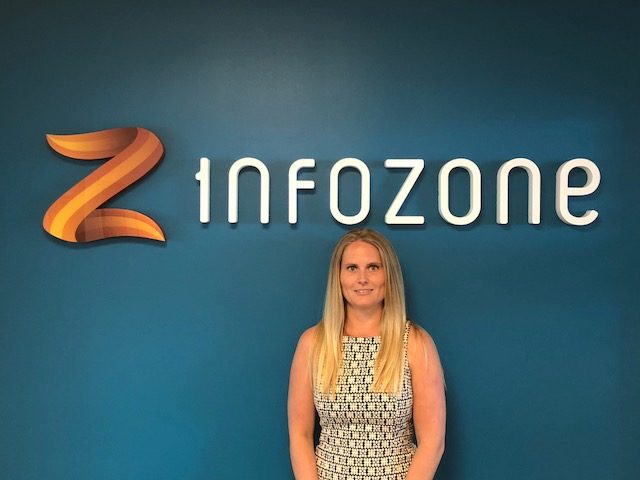 Data Management Trends for 2021
Together with our partner TimeXtender, we predict some Data Management trends for the year that we will present to you in this blog.
Hyperautomation
Gartner listed Hyperautomation as the number one technology trend in 2020. This trend will continue to be extremely important in 2021 and beyond. Hyperautomation is the combination of automation tools needed for machine learning and automation itself. An example of this will be the discovery, analysis, design, monitoring, measurement assessment and recalibration work of the technology. In other words, hyperautomation handles the application of advanced technologies to automate, incrementally, business processes and augment human capabilities. Hyperautomation can and will assist companies in visualizing functions and processes by creating digital twins that replicate virtually the physical or systems used by a given company. In return, this will provide real time intelligence about the business.
Cloud Automation
Collecting data is the easy part of the process. On the other hand, tagging data sets, applying a taxonomy, and ensuring a good level of governance and compliance can take up an incredible number of resources. Cloud automation can enable teams, IT and developers to create, change and optimize resources in the cloud. In essence, Cloud automation can ease the amount of activity and burden of cloud systems, while performing complex tasks almost as easy as clicking a button.
AI ops, AI and machine learning can help by reviewing large volumes of logs and data with the objective of identifying trends and analyzing potential outcomes. This approach can lead to prevent and predict issues, all that can take place while ensuring a capacity plan is in place to tackle down unnecessary costs by merging or sunsetting unnecessary resources.
(Hybrid) Cloud Computing
Cloud computing has been a key transformational technology for more than a decade, however a good amount companies do not feel equipped or comfortable uploading their critical data on the cloud for a variety of reasons, including, but not limited to security, privacy, or latency.
A hybrid cloud deployment allows businesses with a higher degree of flexibility. Using software to enable communication between a private cloud service and a public cloud service, this helps the workload needs as costs fluctuate. The Hybrid cloud can connect to several public clouds to one or several private clouds, thus, creating a simplified cloud infrastructure that can handle a company's computing workload.
Typically, a private cloud relies on an internal network available to a limited number of users while a public cloud is a computing service offered by 3rd party vendors, i.e. Microsoft. Some of the benefits a hybrid cloud can deliver are to improve developer productivity, increase security and compliance with regulatory systems, boost innovation, augment infra efficiencies and overall, create a more holistic approach to the network.
Augmented Data Management
Businesses utilizing proactively metadata, data fabrics and machine learning to simplify, connect, optimize, and automate data management processes will be able to reduce time to data delivery by 30% by the year 2023.
For context, data fabric is defined as something that uses continuous analytics over existing, discoverable, and inferenced metadata assets to support the design, deployment, and utilization of integrated and reusable data objects, regardless of deployment platform or architectural approach.
Artificial Intelligence techniques are currently being implemented to recommend best next course of action, automatic monitoring of data governance controls and many other processes.
Metadata is BIG (data)
Companies and organizations rushed their digital transformation efforts in 2020, consequently an exponential volume of unstructured, semi-structured and structured data has been disseminated and scattered throughout the organizations.
Gartner predicts that through 2022 a limited 20% of the organizations that by then will have invested in governance, will have a chance to succeed in scaling and maintaining that governance. This is where metadata will play a significant part. Metadata will allow for deeper context into the data sources, the complete series of code that can be executed on it and what the output was.
Therefore, as metadata levels increase, enterprises will be looking at new and scalable solutions for this new challenge while applying ML and AI to make the most out of it.
Data natives join the workforce
A whole generation raised on and by data – think of exercising, sleeping, your music platform algorithm and more – will begin to join the workforce in 2021. Their infused ability to make sense of data will have a major impact in the way we work today and tomorrow.
Data literacy skill sets and curriculums in academia and their comfortable approach to managing data will help organizations to become more analytical and more innovative in the years to come. In that regard and according to The Data Literacy Index report by Qlik, Europe is well ahead in comparison with other regions.
"Europe holds the highest Data Literacy score globally, with the UK, Germany and France among the most mature nations for corporate Data Literacy"
Do you want guidance in this year's Data Management trends that we predict together with TimeXtender? Do not hesitate to contact us.