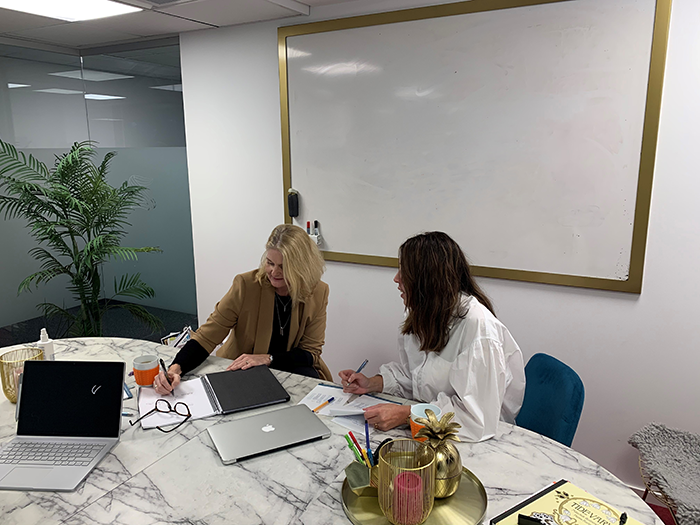 Infozone initiates a sustainability project
During this autumn, Infozone has started a sustainability project and are looking at how we as an organization can make a difference. We are currently in a learning and creative phase where we hope to be able to offer more information as the project progresses internally.
Generation Z demands sustainability work from their future employers, our environment demands it and also several of our employees and customers, so it felt like a natural part for us at Infozone to stand in line and try to make the changes we can.
We have appointed a project group that examines the market, what opportunities we and our partners have and how we can work forward for a sustainable Infozone. We are very grateful for how openly our colleagues in the industry work with their sustainability and offer inspiration since we do this work together. Together for our Planet!
We at Infozone have decided that we will work on the basis of the three sustainability aspects: social, environmental and economic with a view to Agenda 2030.
One step in the start-up of our project was that some in the project group commissioned themselves to watch the film "David Attenborough: A life on Our Planet" and we want to encourage you all to see it. It gave us an extra drive and acted as a carrot for us in our work in the future.
The first thing we decided right after we saw the film was to become a corporate friend of WWF, a natural step in our work. We tell you more below about WWF's mission that clarifies their work. Something we also want to inspire all companies that have the opportunity to contribute to.
Trailer for the movie:
WWFs mission:
WWF works to stop the destruction of the earth's natural habitats and build a future where people live in harmony with nature by:
Preserve the world's biological diversity
Work to ensure that renewable natural resources are used in a sustainable way
Reduce pollution and sustainable consumption
As we progress in our sustainability project, we will tell you more about our journey and offer how we work in the future.