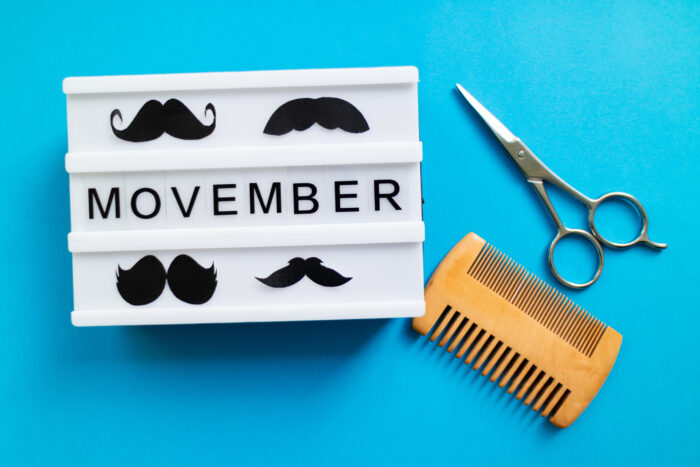 It is November and that means Movember at Infozone
Now we change the October pink color to blue and run our own Movember competition to raise money for the Prostate Cancer Association (Prostatacancerförbundet).
Each year in November, Infozone organize our very own Movember competition for our colleagues in Sweden and in USA. We do this to draw attention to the research work on prostate cancer. Movember is an international campaign, which by the name may of course be organized during the month of November to pay attention and raise money primarily for the research on prostate cancer.
All of our collegues that wants to participate in our competition shares a picture internally of a self-cultivated or a creatively created mustache and of course everyone can join, man and woman. The most important thing for us is that we do this together and that everyone can feel involved. For each uploaded mustache image, Infozone will donate an amount to the Prostate Cancer Association (Prostatacancerförbundet). Then we vote for each other in our own Movember competition and the best mustache will get a "muschy" price. Maybe you will see some of the participants in our social media in December when the competition is over.
We hope that more people pay attention to this in order to do the little extra and at the same time do a good thing and build solidarity within the company. It's a win-win! The Prostate Cancer Association has several suggestions on how you can help. Have a look at their website for inspiration: https://prostatacancerforbundet.se
Short info about Prostate Cancer
Information from https://prostatacancerforbundet.se
Prostate cancer is a tumor disease that affects about 10,000 men each year and it is the most common cancer form today in Sweden. It is a very rare disease for men under 50.
Take care of yourself, take care of each other and please raise awareness to the help we as individuals and companies can give. Now we color Infozone in blue with our Movember campaign.