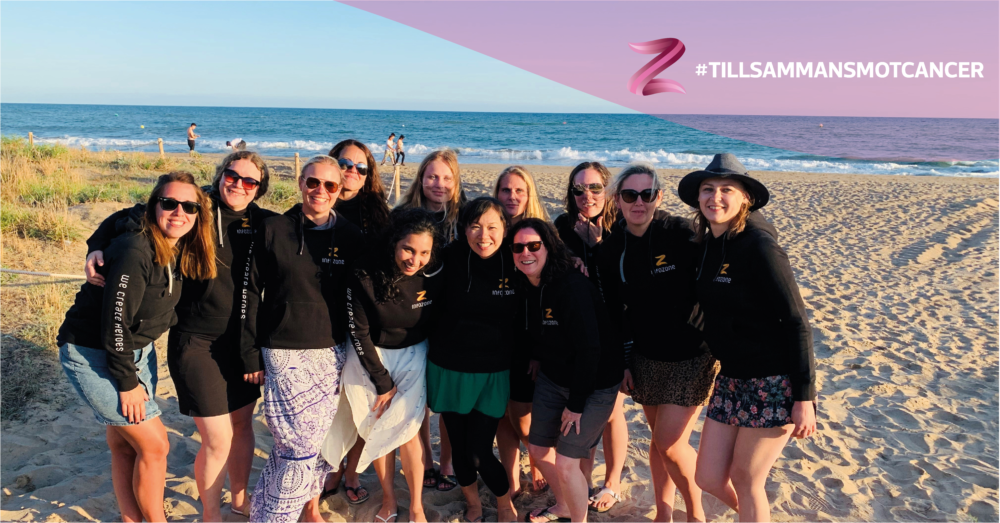 Let's color Infozone in pink – It is October!
It is October, a month were many parts of the world is colored each year in different shades of pink to support research organizations work against breast cancer. We would like to make the difference that we can and we also color Infozone in pink.
The Cancer Foundation in Sweden has, since 2003, when they started their campaign, done a fantastic job for breast cancer research by coloring October, every year in pink. Together with companies, associations and private individuals, they collect huge amounts of money to fund research, disseminate knowledge and impact work on breast cancer.
Their work makes a big difference and saves lives and of course we at Infozone would like to help. In addition to donating money to research, we hope by paying attention to the month that we can influence other companies to do the same. It is important that we are constantly increasing the number of people pushing to pay attention to October as a pink month and continue to contribute with the help we can for breast cancer research.
At Infozone we chose Pink
The IT world has long been an industry with predominant men, but through various types of interest, the industry is also growing for women, but we are far from an equal distribution. We can proudly say that Infozone in the US has succeeded and has a 50% distribution between women and men, but in Sweden we must, however, stand that we have some distance left to have an even distribution. We really hope that we can succeed with our work to interest more women to apply to Infozone.
We have an amazing community today and hope to be able to grow next year with more women at the company. In addition to our fixed sum, we also choose to donate 1000 SEK to the Cancer Foundation for every qualified application we receive from women in October.* So girls, look here on our website and see if you find a suitable position for you or tip a friend.
All the fantastic heroes at Infozone, woman as man, choose the color pink together in October and we hope you do the same; together we can continue to spread knowledge, attention and raise money for the research.
We also want to encourage you all to go to the Cancer Foundation, Breast School to teach you how to examine your breasts. You can find a link to the breast school here!
Colleagues in the industry, choose the pink and pay attention to the Cancer Foundation's important work – It's October!
*Up to 20 qualified applications