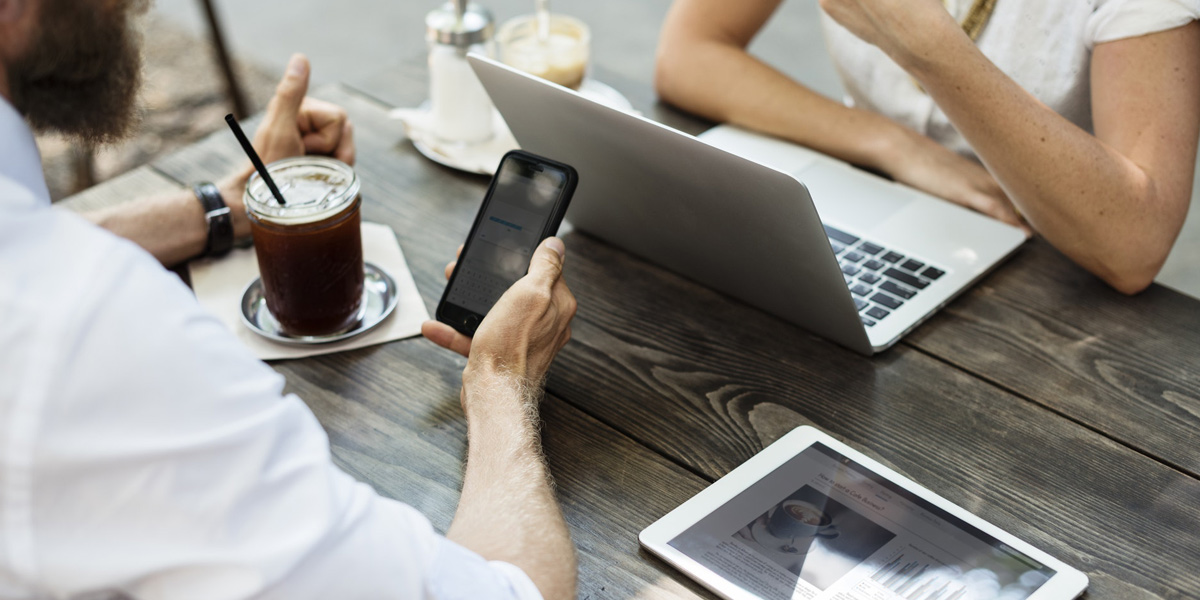 Q&A Citrix XenMobile
Manage your company's mobile devices in a smooth, secure and flexible way with Citrix XenMobile. The solution provides a great user experience for both BYO or if you have business units with the highest level of security. Get the answers to some of your questions below regarding Citrix XenMobile in this Q&A.
What is Citrix XenMobile?
XenMobile is Citrix product suite for managing mobile devices such as smart phones, tablets and computers. XenMobile manages for example operation systems iOS, Android, Windows 10 and Mac OS. From being a mobile device management (MDM) tool and application management (MAM), XenMobile continues to evolve. Today, it is a complete solution for managing the wide variety of mobile devices available today, known as Unified Endpoint Management (UEM).
What versions is there of Citrix XenMobile?
Citrix XenMobile is delivered in function levels depending on your need and demands; for unit management there is the MDM edition, Advanced edition gives you the addition to manage data and applications and also access to a few of the productivity apps in XenMobile Apps for secure mail and webb browsing. To have access to XenMobiles full potential you also have Enterprise Edition where the whole XenMobile suite is included. In this version you have ShareFile which is Citrix product for sharing and synchronizing data; Enterprise File Sync & Sharing (EFSS) included. ShareFile can be described as a control plan like an umbrella where you can store the company's and users data and files under one tool, independent if the data is locally, in the cloud or in some other file storing service as for example OneDrive. Today XenMobile is only available as a on-premise installation but also as a service in Citrix Cloud.
Why should we choose XenMobile instead of any other mobility solution?
XenMobile offers a hard to beat totality in UEM (Unified Endpoint Management) with it's own applications for several OS. Citrix XenMobile doesn't only lock or limits some things on the endpoint, but manages several factors like for example applications and data as mentioned before. Are you already working from a Citrix environment can you with benefit also publish this in XenMobile so desktops and applications are available in your mobile device. When we look at it in a wider perspective and focusing on the user instead of the hardware we gain big benefits when it comes to mobile working. By giving the mobile user access to the same tools as at the physical workplace you give the user a great user experience at the same time as data and applications are secured by a central management and distribution.
Which licenses is there for Citrix XenMobile?
XenMobile is available in three different versions:
MDM edition
Advanced edition
Enterprise edition
The product is there after licensed in 2 versions; User or Device-licensing. If a user has several devices, up to 10 devices, you only use one license in user-licensing. Is the amount of devices limited to one per user or you use shared devices it can be beneficial to license on device-licensing instead, then you don't have any limitation in the amount of users but every device uses one license.
Can all sizes of companies benefit from XenMobile?
Absolutely, XenMobile is scalable as in the case with an on-premise installation where the solution can be increased with additional nodes to gain an increased number of users. If you choose Citrix XenMobile as a service from Citrix Cloud the cost is based on how many users you have.
Would you like to know more about XenMobile and what we can do for your organization for a smooth management of your mobile devices? Please contact Henrik Kristoffersson, Infozone.
Picture Source: https://www.citrix.se/products/xenmobile/