Today IGEL is one of the global leaders in delivering Linux and Windows based thin clients. With the management tool Universal Management Suite (UMS) your organization will gain full control over all units. You can quickly and in a simple way can manage them where they physically are located. IGEL has a partnership with Citrix, WMware, Red Hat and Microsoft that makes it possible for IGEL to offer the latest and leading technology with a high security.
But, what is thin clients?
Well what can I say? It is a lightweight! It is a computer that doesn´t really have a specific hardware. Thin clients from IGEL does not consist of fan or hard drive. The thin clients gain access to hard drives from example data center by using Remote Desktop Protocols (RDP) for like Citrix XenDesktop that allows virtualized Windows desktops and your applications to be delivered as an on-demand service.
Since all the applications, data, memory and programs are stored in, for example a data center instead of being stored on the device itself, a thin client can be seen as a Virtual Desktop Computing Model (VDI). A thin client from IGEL is usually a more secure device than conventional traditional PC. An IGEL device cannot spread any viruses to other thin clients.
But, what is really the big advantage with IGEL?
In my opinion, the big advantage is the UMS; to manage all the devices you have in your organization regardless of the physical location, through a single interface is a huge benefit for both your administrators and your users.
Another aspect of this that can be beneficial to your organization –Time saving. You save time by using the UMS when you are working with everything in one place and can postpone a particular setting to the affected units by virtually one touch of a button.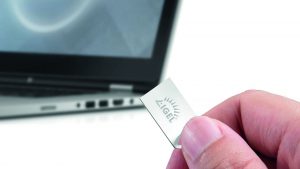 There are several functions in IGEL´s different products based on which model you choose. The thin clients have a capacity to manage graphical programs and also a number of connectivity options with ports to accessories such as a webcam. They also support a number of functions and plugins that are highly demanded such as Skype for Business but also CAD and 3D applications. With the HDX functionality, usb are supported and multi monitoring settings, multimedia streaming with support for flash and also support for Real-Time with audio, pictures and webcam but also the delivery of 3D applications as mentioned above. To simplify this means that you with the help of an HDX optimization you can bring your local accessories to your Citrix session and the feeling would be the same like on a regular PC.
All settings for the thin clients are mad through the UMS. It is the central management tool for all IGEL´s thin clients. Here you manage all the policies, such as if it is okay to bring your local webcam into the Citrix session or not. In the UMS, there is a wide range of different settings that the administrator can manage, including what was mentioned above with HDX optimization. Everything is done once and expelled to the thin clients. In the UMS, you can have different groups of thin clients, what you prefer and based on the various of settings the different clients have.
You manage everything at one place, one single time – A huge advantage!
IGEL´s UD-Pocket
IGEL´s thin clients are available from a small USB stick (UD-Pocket to a little more powerful UD6. The actual difference between the units that IGEL offers is what they are made to deliver. For example, a small UD-pocket is capable of delivering VDI at anytime, anywhere. While the large UD6 can deliver CAD and 3D video.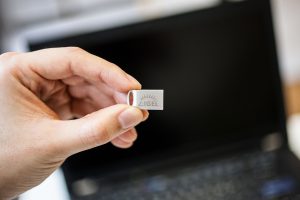 IGEL´s new flagship UD-pocket is a unit right for its time. This thin client is portable and no larger than a USB memory and it is flexible through choices to boot from IGEL Universal Desktop or on your local operating system regardless of device. UD-pocket gives your users high performance and access to server-based applications and virtual desktops. This smart device has only one license attached, which means that multiple users can use a multi-user UD-pocket. This thin client increases your organization´s security and is cost effective for Bring Your Own Device (BYOD). UD-pocket is also managed centrally from the UMS, just like IGEL´s other devices, giving your administrators full control.
Another beneficial advantage with all of IGEL´s thin clients is that users can bring their Citrix session to any device. Suppose that your users choose to work from their home with a UD-pocket on their private laptop, and then the same user enters the office later that day to work. At home, the user makes a single disconnect, meaning that when the same user logs into Citrix on one of the thin clients at the office, all of their work remains the same and the user can continue their work where it ended.
Let us introduce you more on how your organization can benefit from thin clients from IGEL, contact Infozone today for further information.
Hayder Ali
IT Consultant
Infozone